Yoga Arthritis - Marjari Asana (Cat Pose)
Last Updated:

March 29,2018

Original Published:

July 27,2014
Meaning
Marjari means Cat and Asana means Pose.
Benefits of Marjari Asana
1. Improves flexibility of the spinal cord
2. Strengthens the whole spine, upper back, shoulders and neck
3. Releases tension from the lumbar region (lower back), cervical region (upper back and neck)
4. Tones the female reproductive system
5. Releases tension and pain
Contraindications
People with severe knee pain, vertigo and spondylosis should avoid this asana.
The Posture
1. Get on your knees, keeping hip-wide distance between knees and feet.
2. Bend forward and place your palms on the floor in such a way that the palms remain under the shoulders, fingers pointing forward and joined, thighs and arms perpendicular to the ground. The posture looks like a standing cat.
3. Raise the head with inhalation and gaze upward. Simultaneously lower the lower back so the back becomes concave. Keep your abdomen and hips relaxed and fill your lungs to the fullest.
4. Lower the head and stretch spine upward with exhalation, contract the abdomen and squeeze the buttocks.(1,2,3 and 4 is one complete cycle.)
Repeat the cycle 10 times, breathing rhythmically. Try to complete one cycle in 5-7 seconds.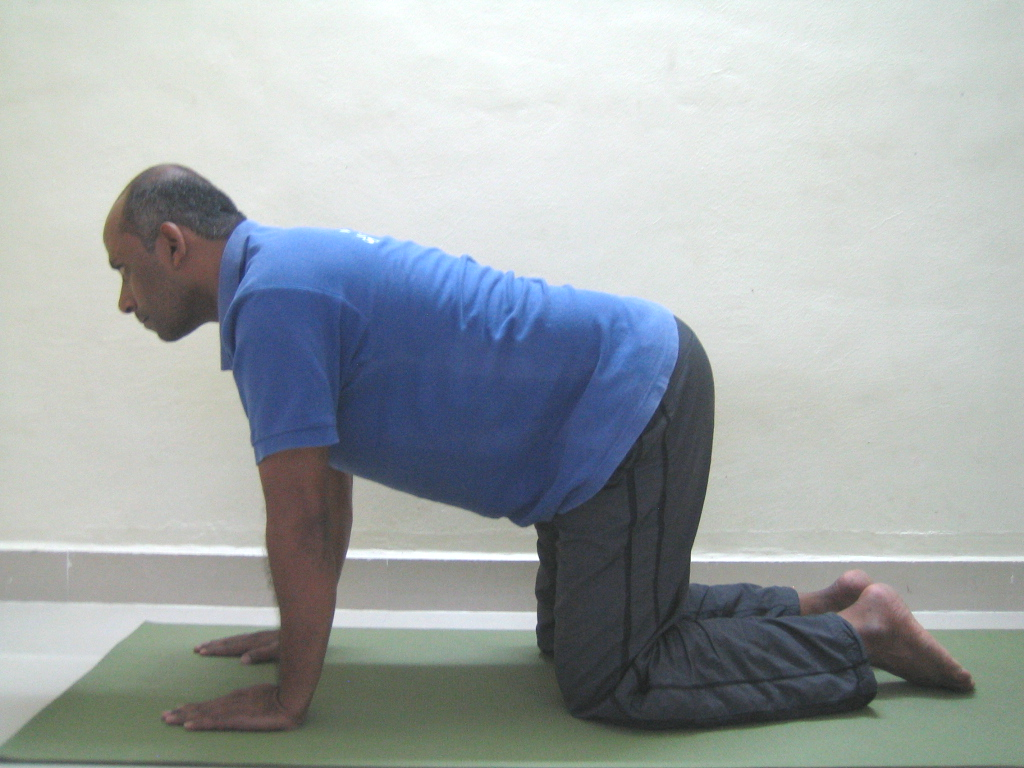 Step1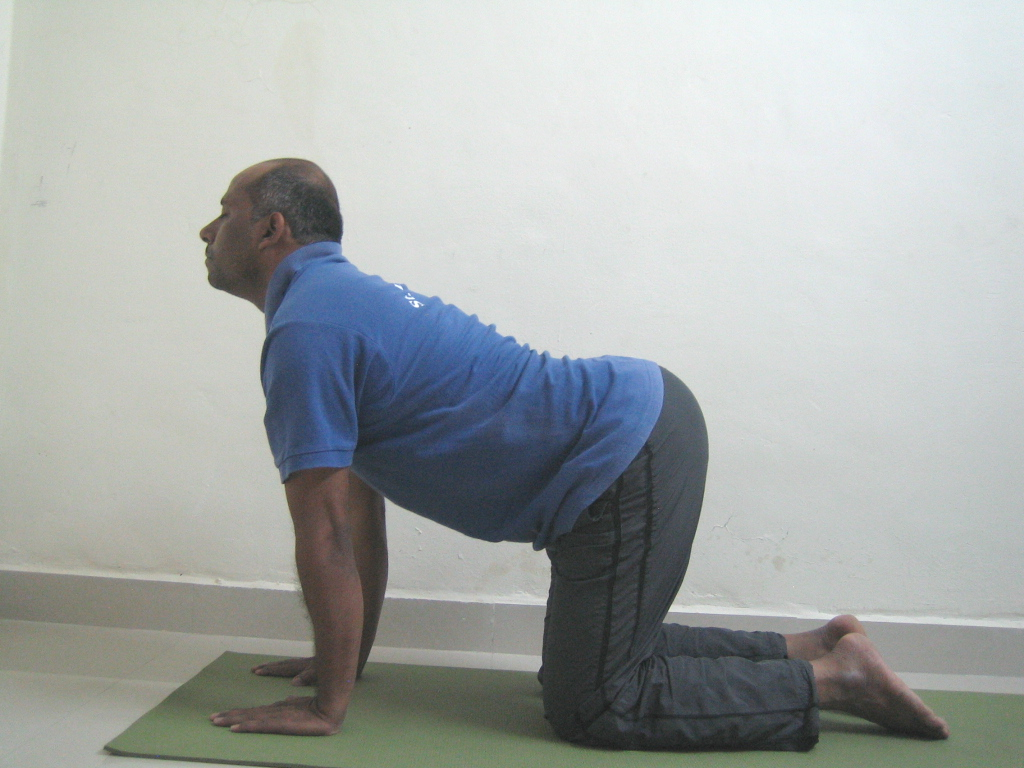 Step2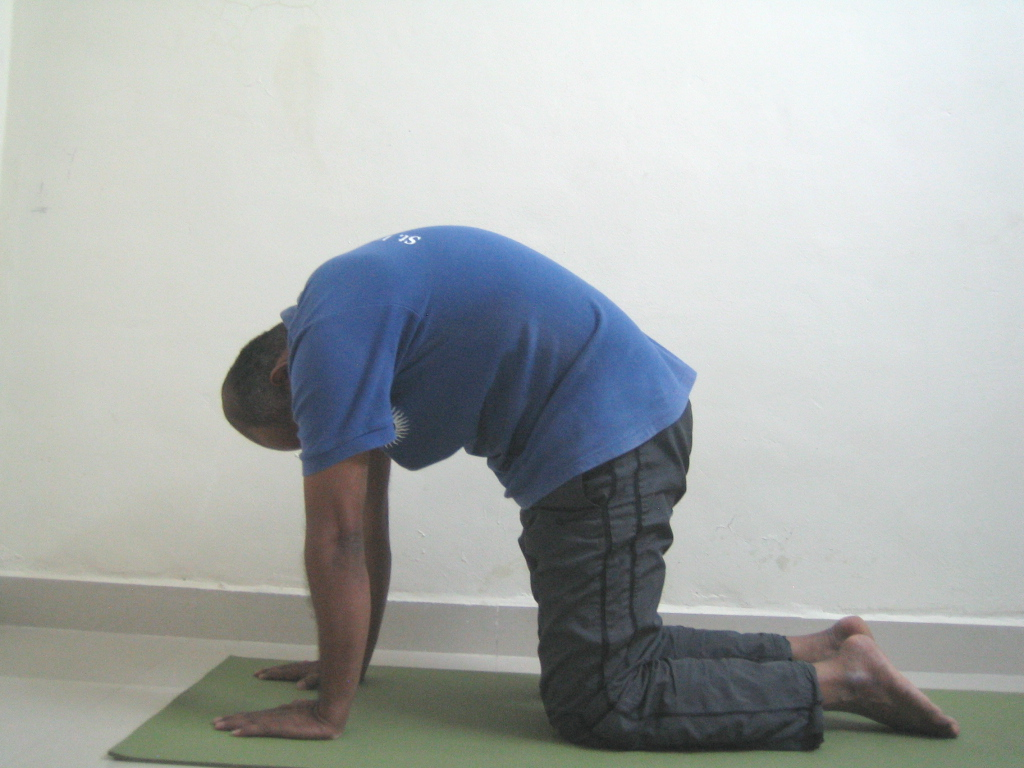 Step3
Contemplation
Perform the poses very slowly and rhythmically along with correct breathing.
- Contributed by Divyayog  www.divyayog.in
Yoga practice is a physical activity; kindly consult your physician before you take it up. You are solely responsible for your health while performing the practice.